Obi-Wan Finale - The Loop
Play Sound
The Madagascar Wiki is a community wiki for the great Madagascar franchise.
We currently have 3,091 pages, and 8,974 images on the Wiki.
The Madagascar Wiki is a collaborative community encyclopedia for the Madagascar franchise, managed by the fans and for the amazing fans all around the world. This wiki focuses on the three main factions of the fandom, namely the Madagascar movie series (Penguins of Madagascar movie included), The Penguins of Madagascar (TPoM), and All Hail King Julien (AHKJ).

We are always welcome for any edits from you, fellow Fanguins and Julienites, to help ensure that our Wiki is always up to date and as perfect as possible as we pave our way to Sky God Level.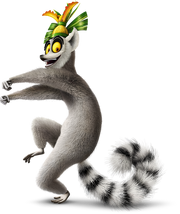 We also give the latest news on the franchise via our Xixi's News system, where we update on any recent news regarding the fandom or the Wiki.
The Wiki also has a poll system where you can vote for your favourite faction, character, ship, and a lot more, at the Poll Corner that can be found on the main page.
Our Wiki will continue to expand with the hard works from the admins and their crew, as well as the community, in order to ensure that the Wiki is as great as it can possibly be.


---

The Madagascar Wiki has a set of written laws, which must be obeyed by each and every user of the Wiki; with its supreme law being the Madagascar Wiki Constitution.

Read: List of the Laws of Madagascar Wiki
Who are behind the Madagascar Wiki?
In order to keep the Wiki free from any sort of false information, as well as keeping it stable, the community has elected two administrators to manage the Wiki. Madagascar Wiki was founded on the 11th of April 2009 by Balistic Pve, and the administration was later joined by Deb who contributed a lot to the foundation of the Wiki. Since the 25th of July 2017, Brendan and Anna took over as admins of the Wiki through the Wiki's first ever election, and they introduced a bunch of new features, as well as updated a lot of things which were missing from when the Wiki was left abandoned for more than a year. Since the administration takeover, the Wiki was given a new look, a new era, and a new life, but with most of what the previous administration contributed remained, but with a few small improvements. On the 10th of October 2019, Ferrets joined the administration as well.

Read: The Madagascar Wiki Crew
First things first

Before editing, be sure to have created an account. If you have not done so, sign up here.
Please read through our simplified rules before contributing. If you ever get lost or stuck or just need someone's help, just ask for help on the Discussions page.
Contribute to existing articles by fixing any sort of mistake or missing information, upload those needed media files, and create new wanted pages.
Stay updated with Xixi's News for site news, activity and also fandom news.
Suggest any suggestions for the wiki to Brendan to help the wiki grow into a greater wiki.
If you have any queries, feel free to approach any of our crew!




Useful links: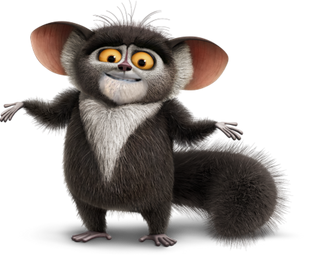 Want to be a greater contributor to the Wiki? Apply to be a Content Moderator and join our crew!


The Madagascar Wiki needs more recruits who can help keep the Wiki running as smooth as possible at all time. By becoming a Content Moderator, you can help delete and move protected pages, undelete pages and files, rollback, and a lot more.
Your contributions mean a lot to us; and if you can further that effort to help us with this Wiki, we would be extremely glad to have you with us in the crew!
Read: How to volunteer to be a Content Moderator
---
"Together we'll stand like the Great Wall of China; Jump and roar like a bengal tiger"
~Me and My Crew - All Hail King Julien OST
Affiliating with us?
The Madagascar Wiki is open to affiliations with other Wikis. If you want to affiliate with us, you can always do so by sending an affiliation request to either of the admins, Brendan or Anna, with your Wiki's name, URL, and also the link to your Wiki's wordmark. Once affiliated, you may use things like templates and CSS codes from our Wiki, without needing to credit us (except for certain things) and you can, at any time ask for our help if you need it.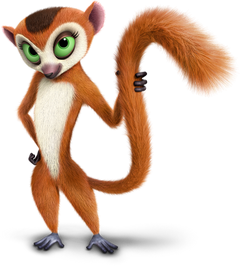 Have fun, and be safe!
When online, always remember to be safe. Do not give out any personal details to strangers or anyone who you can't fully trust, and that includes your address, full name, phone number, and any other important personal details which could be used against you by anyone with a malicious intention.

Don't forget to follow the rules!
Please be reminded that the Wiki also has rules. If you find anyone doing anything which are against the rules (e.g. vandalism, bullying, cheating, etc.) please take action and report it to the Admins. To understand further about the rules of the Wiki, you may either read the simplified version of our laws, or read the whole set of the Laws of the Madagascar Wiki.