About Me
Hi I'm Landyn and I'm a huge fan of The Madagascar, The Muppets and Cars Franchises as well as the 2019 Netflix series Carmen Sandiego. You should know that this is my new Default Wiki, as in I spend most of my time on FANDOM here but I also manage the New York City Wiki. Check out the polls below.
I Need Your Help
The Abandoned New York City Wiki is very low on Info on NYC and needs some help so if you know anything about New York City visit me on the New York City Wiki and learn the rules to get started click here

Songs
My New Wiki is up and running come check it out.
Calling Hoosiers
good news I started my own wiki the Fort Wayne Wiki! so if you some things about Indiana's 2nd largest city see you there!
Photo Editing
I am really good at photo editing so if anyone wants a picture edited send me the images I'll need to make it. My primary Programs are Microsoft Word 2007, Microsoft Paint and Microsoft Paint 3D.
Font Help
You Can see that my page consists of fonts for subheadings, so, if you need help with fonts I am available.
My Brother on Fandom
My Brother, Canndyfanyayeet has joined FANDOM he is a fan of Five Nights at Candy's and Five Nights at Freddy's
Images Created or Edited by Me
This file was uploaded by the photographer or author.
My Favourite Pages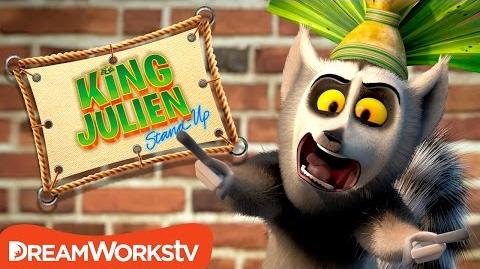 Talents
Great King Julien Impression (sounds Like Danny Jacobs)
Know Most of the buildings on the NYC Skyline
Complete encyclopedia of NYC Facts
Know all the lyrics for the songs from Madagascar
Personal Gallery
Friends
Devin Anderson (Haven't seen him since December 2016)
Favorite Games
Despicable Me Minion Rush (2013) - Despicable Me Fandom- My Favorite Video
Lego Marvel's the Avengers (2016)
Future Movies I wanna see
Madagascar
Born Free
Boogie Wonderland
Stayin' Alive
The Candy Man
Hawaii Five-O
Chariots of Fire
I Like To Move It - Sacha Baron Cohen
What a Wonderful World - Louis Armstrong
Madagascar: Escape 2 Africa
The Traveling Song - Will.I.am
Big and Chunky - Will.I.am
She Loves Me - Will.I.am
Best Friends Will.I.am
Alex on the Spot - Will.I.am and Hans Zimmer
I Like To Move It - Will.I.am
Madagascar 3: Europe's Most Wanted
http://download-soundtracks.com/movie_soundtracks/madagascar-3-europes-most-wanted-soundtrack-complete-by-hans-zimmer/ = Buy the score
Gonna Make You Sweat (Everybody Dance Now) - Danny Jacobs
Wannabe - Danny Jacobs
Hot In Herre - Danny Jacobs
We No Speak Americano - Yolanda Be Cool and DCUP
Non Je Ne Regrette Rien - Frances McDormand
Love Always Comes As A Surprise - Peter Asher
Firework - Katy Perry
Afro Circus/I Like To Move It - Chris Rock and Sacha Baron Cohen

Favorite Songs
Community content is available under
CC-BY-SA
unless otherwise noted.